And now, a short lesson in Camel Smuggling.
Here's what Lothi's and my camels looked like when
Kat
originally rustled them up for us: the unmodified Beanie Baby.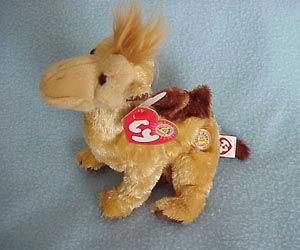 Very cute, but the hair is – well, not what it needed to be, sooo . . . well, here's the results. Camels with mullets!
Here's Dingo, pirate, smuggler, and camel of renown, the Terror of the Sandy Sea!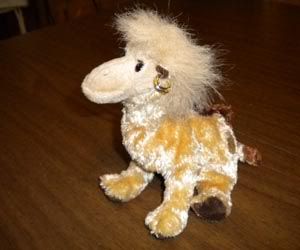 Cleo and Dingo, talking shop; and invading my work space (they're posing on my atlas, which is open to the map of Peru):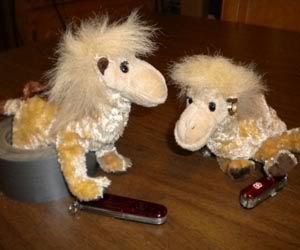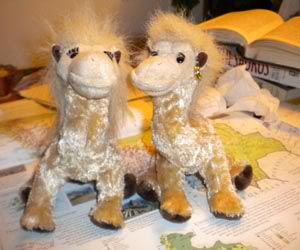 Cleo attempts to smuggle herself:
In addition to the mullets, sharp eyes will notice one additional modification: the original BB camels have no eyelashes. But camels need eyelashes! They have to keep sand out of their eyes. And flirt.
Dingo mugs for the camera (and for Cleo):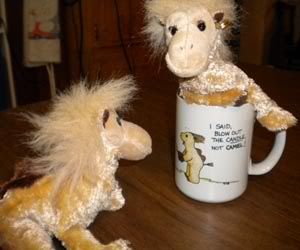 Dingo now lives with Lothithil, and Cleo remains with me. I suspect we'll be smuggling them both to Vancouver this summer.
April 2010
Tags: camels